PLAY, JAM, PERFORM WITH CONFIDENCE
I am excited to teach any expression of music. I look forward to sharing my passion for the violin and helping you to gain confidence along the way.
"My teaching objective is to guide students toward a path of playing violin with confidence and joy."
Lesson Details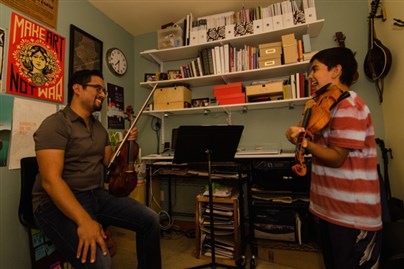 As we begin lessons, we break down the violin (of course not literally) to explore how integral each part is. We also look at positioning and holding the instrument discovering the motion and muscle that creates the best tone from the violin.With these foundations, I'll introduce scales, songs and progress into new concepts along the way.But with any musical instrument, the ear is the most important part of the instrument. How you listen directly impacts how you will play. I will help train your ears to be your best teacher.All in all, learning the violin can be fun - a time or two frustrating. Though with willingness and proper practice, we will learn from mistakes, grow with each lesson and make beautiful music
---
Studio jams & Social Playing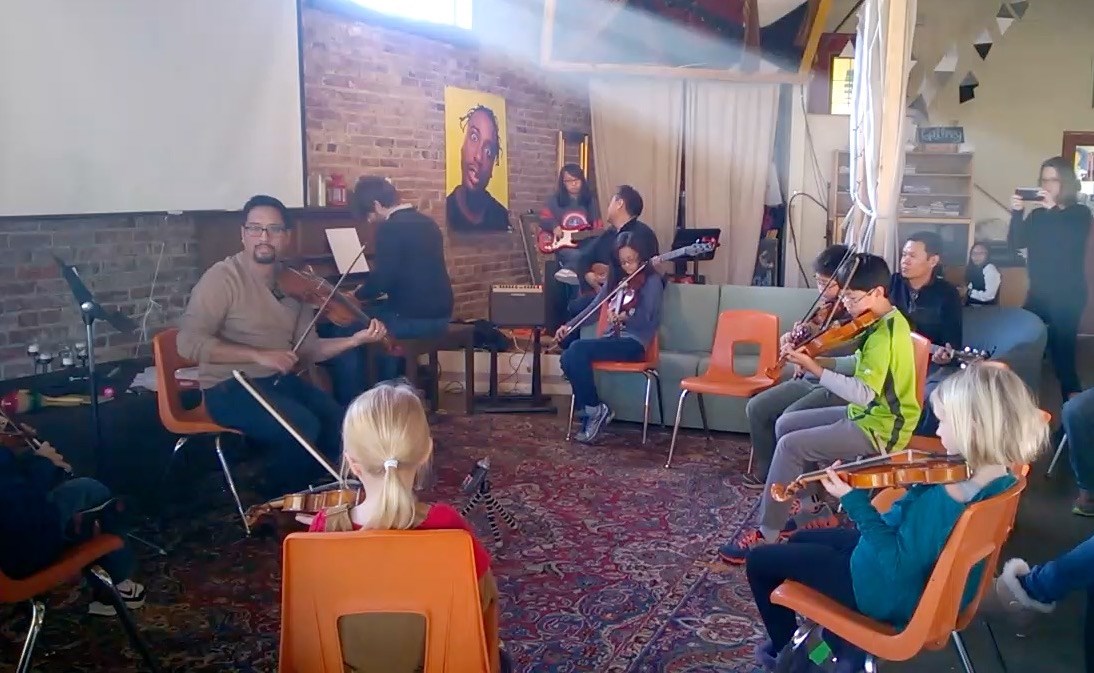 I believe that making music is intrinsically a social activity. In addition to the individual lessons where technique and theory are taught, I encourage students to come together and play with other musicians. Playing music in a group not only teaches team skills as much as any team sport, it builds confidence and makes playing so much fun! I host regular Studio Jams (sessions) and performances around the community bringing together my musical friends and students of all levels.
"My vision for this studio is to use the violin as a conduit toward building community while creating confident musicians who enjoy playing with others."
---
Introducing FiddleQuest
I am proud to offer this exciting web-based learning platform that motivates students to practice and encourages social playing with other fiddlers and musicians making it fun for kids to keep playing between lessons and beyond the learning years!

FiddleQuest offers a curriculum and teaching platform that helps students progress quickly through skills and tunes from the classical and fiddle traditions. Practice becomes fun playing tunes with band tracks or family members who can accompany with simple chords. And progress is celebrated and sharable with student videos.

FiddleQuest promotes social playing by offering an ever-growing repertoire of tunes that are incorporated into our Studio Jams. Right from the start, students can fully participate in jams and have fun playing with other fiddlers and musicians!

Click the image link above to learn more about what FiddleQuest has to offer.

Learn more about the studio by scheduling a studio visit today!