Basic Back-Up for FiddleQuest Parents
As a FiddleQuest Parent, have you ever wanted to:
Boost your child's interest and enthusiasm for music?
Learn to play an instrument yourself?
Play-along in your child's FiddleQuest videos?
Need a course/workshop that offers a focused, flexible and progressive path to playing?
---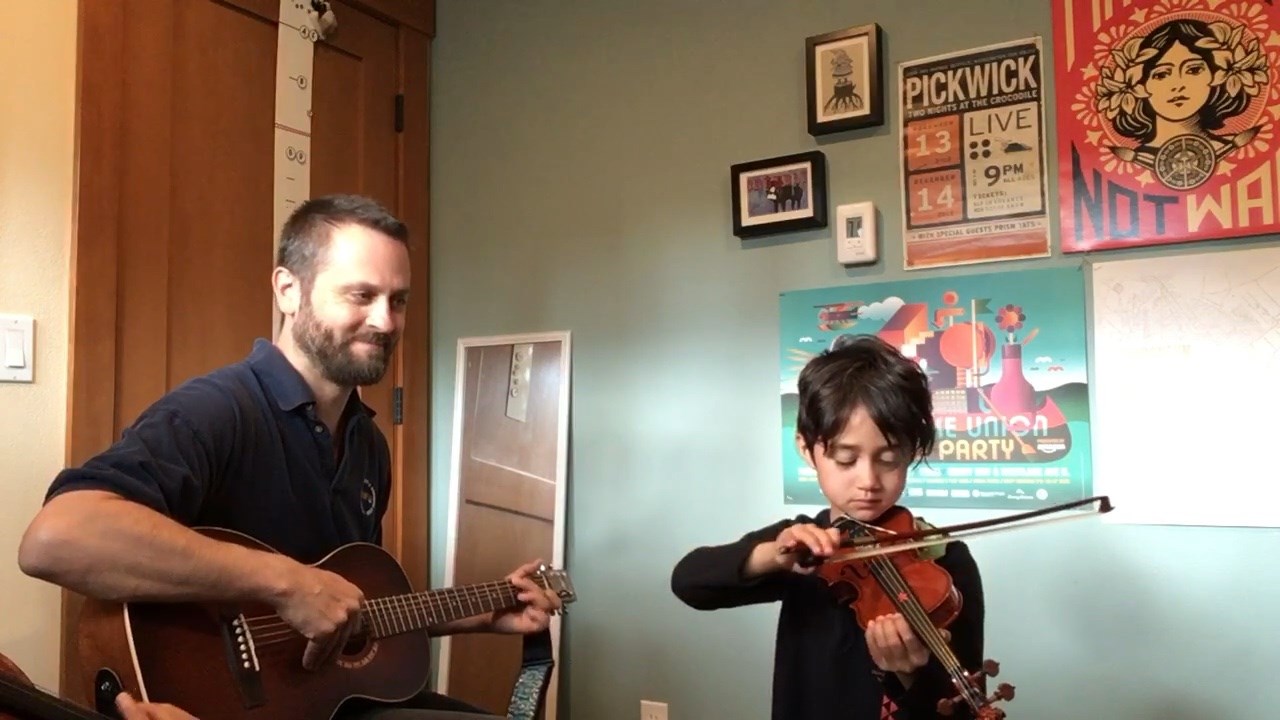 I am proud to pilot this course to help FiddleQuest parents learn a new instrument while your child is learning theirs. The goal is simple: play-along and build a musical home!
It's tremendously satisfying to be able to accompany your children during their video performances sharing their accomplishment of completing a tune. Though the FiddleQuest method provides a way to play recorded backing tracks, the ultimate musical experience will always be playing along live with other musicians. It's a special connection that only playing side-by-side brings. And what a golden opportunity to groove along with your young fiddler/violinist.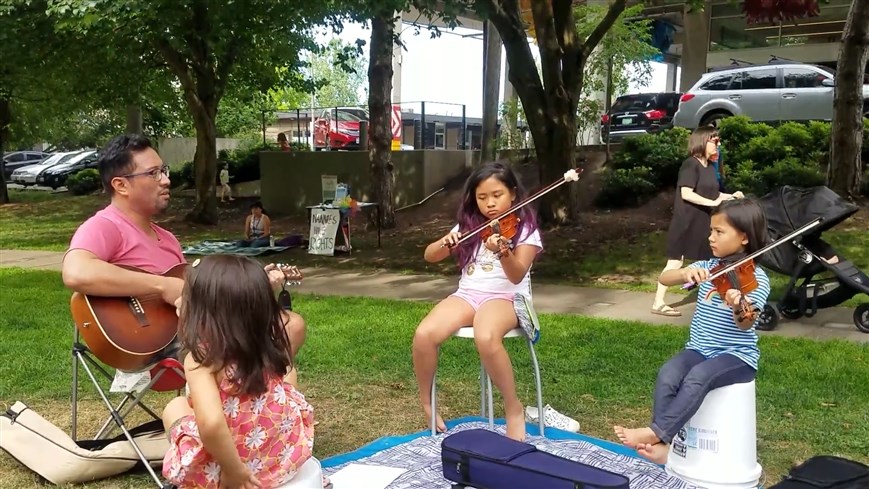 As a self-taught guitar/uke player, I've endured the struggle of learning tunes and fumbling through tabs and chord charts trying to figure out how to play certain chord shapes in tempo. Chord names, chord symbols then figuring out when/how to "make the changes" were things that also presented challenges. My experience learning the chord based instrument and playing along with your child has offered great insight and ideas about how to shorten the learning curve


Course Objectives:
Learn most commonly used chords in FQ tunes
Follow a practice routine that will provide quickest success
play along with majority of Level 1-3 tunes in FiddleQuest
Understand the motion, function, relationship between 1-4-5 chords.
Learn how to read a chord chart
How to accompany or "comp" with and support your fiddler
For chord-based instrument: guitar, ukulele, mandolin, even fiddle
Course Format:
There are two separate but parallel tracks to this course that will get you started with an instrument then keep you working and playing through the course of the school year.
Groundwork

3 month start-up course for those just starting with their instrument.

On the Road

ongoing learning with continued opportunity for feedback





start October, January, (April)
6 live zoom classes
off-week practice videos
1:1 teaching via "open office" availability
Cost :$50/month




"tune-of-the-month"
continued 1:1 availability
online community resources
Cost: $15/month